Staff
Building Blocks Learning Centre Staff
Jayme Stubbert; Building Blocks Owner/Operator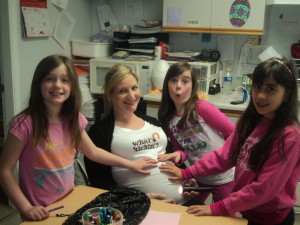 Jayme has been working in the ECE field since starting her schooling in 2004 at Langley College.  She has worked at a few different childcare settings until she decided to open up her own in 2008.  She worked on the floor full time until her son was born in 2011, where she then started to forsee the centre and be the number one sub (or third teacher for extra learning).  Her true, caring feelings for children show when you see her working and playing with the children.  You can see this through the connections she makes and her warm heart.  She believes a relationship with not only the children, but their family's as well are a huge component in the ECE field.    You will often see her joking with the children, having one-on one conversations to build a true relationship, or making a messy masterpiece at the creation station!  She loves to work together and create the best, most rewarding program she possibly can!
Brittany Nelson; Preschool/School Age Teacher since 2018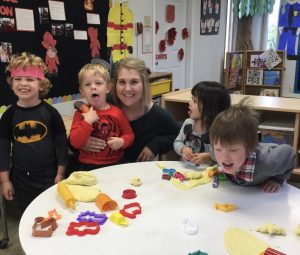 Brittany is a recent graduate of the ECE program at the University of the Fraser Valley.  She graduated from ECE in 2018. Since then, she had been working at a local centre, but decided to come work with us here at Building Blocks as one of our main preschool teachers.  Brittany did her first practicum with us and made immediate connections with the children, parents, and staff right away and we felt we had to have her part of our centre.  Brittany has this warm, nurturing, positive energy that makes all the children love coming and being around her.  She loves to watch them learn and grow as individuals and it really shows in her work with children and families.  You will often see her laughing with the children and making true connections with everyone.
Sarah Laverock; Preschool/School Age Teacher since 2020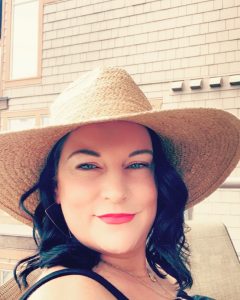 Sarah has been working in the field of Early Childhood Education for over 20 years. She studied the Reggio Emilia Approach at Capilano University. She has devoted much time to the education of young children in a variety of settings. From community services working with Refugee Children to directing centres. Sarah lives in Walnut Grove with her 3 children. She is excited to teach in her own community. Music and literacy are her passions. She learns from children as much as they learn from her.  She has studied NeuroDiversity extensively. "The goal of Early Childhood Education should be to activate the child's own natural ability to learn".
Rhiannon Verhulst; School Age Teacher since 2020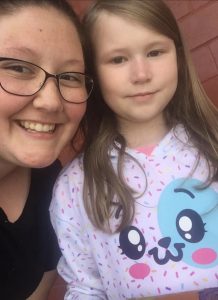 Rhiannon has taken her Responsible adult certificate to pursue her passion working with children.  Her passion for children comes out in her kind and nurturing attitude and her interactions with the children! She has worked as a guides leader to a support teacher and is interested in getting her ECE.  You will often see her right down with the children engaging in some fun activities.  Her open, genuine love for children is visible through each interaction and relationship she makes. While children grow up and move on, her bond with them stays strong.